Devil May Care Anthologies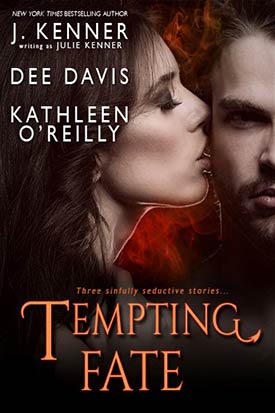 Devil May Care Anthology, Book 2
Berkley Publishing, Martini & Olive
E-book, 2017
Original paperback 2007
Three sinfully seductive stories...
Bad girls need love, too…
Lucia. Jezebel. Lola.
Three bold, beautiful and sexy women who just happen to be Lucifer's daughters. And daddy dearest is desperate to retire. On the heels of their brothers' failures, the devil is putting his faith in his daughters. All they have to do is successfully complete the challenges he sets before them.
Surely one of his daughters will win the keys to the Kingdom.
But even the most devilishly determined women can find themselves thwarted by that most debilitating of weaknesses. The single most powerful human emotion of all—love…