Christmas Bells
Author's Note
I wrote this for a compilation article on Christmas memories. We lived in Vienna for almost three years, and the story recounts the first Christmas we spent there. Christmas in Vienna is a wonderful thing. And I'll never forget having had the opportunity to experience it.
The cold wind blew up the busy street. Christmas shoppers hurried home, trying to beat the quickly descending darkness. Shop windows glittered like jewels, dressed in their Christmas finery. Everything was the same. Everything was different.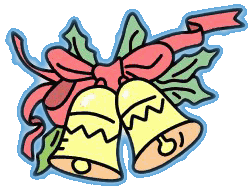 Vienna at Christmas is like a fairy tale. Gluh Wein, Kristkindl Markts, candles and somebody called Krampus. And there's winter. Real honest-to-goodness winter.
But it wasn't home. Christmas trees don't appear until the week before Christmas, and we had to drag ours home three blocks and up four flights of stairs. There were no Santas on the corners, no ringing of Salvation Army bells, no Charlie Brown's Christmas, and nothing even resembling Pillsbury crescent rolls.
Living in Vienna was wonderful, but holidays are for families and ours were a continent away. We spent Christmas Eve with friends from England, enjoying champagne and Christmas Crackers. But when they had gone, and everything was quiet, I felt a loneliness that ran soul deep. What were we doing so far away from home on the most wonderful night of the year?
I looked out the window, and there in the darkness, I saw snowflakes spiraling through the air. Christmas snow. I opened the window and the night was filled with the sound of bells. The church bells of Vienna singing their joyous news. For Unto Us A Son Is Given.
I reached for my husband's hand, realizing that home is truly where the heart is, and that where there is love, there is always Christmas. It was right there in the magic of the bells.
This article was written by Author Dee Davis. Please do not reprint this article without author's permission. Please contact dee@deedavis.com.